(This is a group essay my good friend Cesar and I did for our #edu106 class....  Enjoy this collaborative goodness!)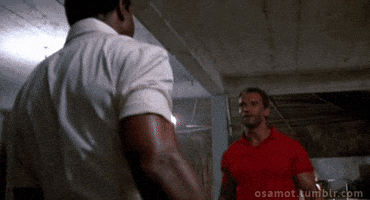 (P.S. Shout out to Google Docs... A great tool for collaborative group work...) 
Andre Reyes, Cesar Escudero
Sep 25,2015
Edu-106
Professor McVerry
GameFAQ's and the Bigger Picture
            For those who are not aware GameFAQ's is an online forum that provides information on today's video games and how to progress through them with peer guided ease.  GameFAQ's fan base consists of gamers and those who are more interested what makes a game, but the majority have a common purpose to help their fellow gamer with any particular part of a game that is rather complicated.  The site (Gamefaqs.com) consist of boards and forums that are utilized by gamers, and at times, non-gamers alike.  Content for these forum boards are constantly being posted and updated around the clock.  With so many post being added to the numerous boards the site has to offer, many gamers have a chance to read over the comments and write back positive feedback.  Other than the game being played, a variety of topics are discussed such as game mechanics, story/plot, graphic engines, etc.  There are also boards dedicated towards non-gaming material as well; such as anime, movies, TV, etc.  These types of discussions allow for gamers and non-gamers alike to find each other and discuss their common likes and interest all while discussing their common interest in more depth.
            Peer support is an essential key to the forum boards.  Majority of publishers on GameFAQ's are masters at gaming and thus they impart their wisdom onto novice players or more popularly known as 'noobs'.  The relationship is like that of a student and master; where the student tries to duplicate similar tactics of the master who is the original creator of the tricks.  These types of forum discussions are filled with opinionated people who debate the quality of a game, walkthrough, tip/trick, etc.  This creates two-sided debates where everyone displays their point of view to see whose resolve is stronger.  These types of discussions and debates are also valuable input for game developers to try and make better games.  This all stemming from GameFAQ's original intent in having veteran gamers assist other players with in-game challenges.
            When it comes to publishing content on the site there are no restrictions.  Any valuable input is worth putting on the site.  All comers are welcomed to GameFAQ's and  are welcomed to take advantage of all that the site has to offer.  One feature GameFAQ's offers is the ability for veteran gamers to record their gameplay and publish it for all to see.  This allows for step-by-step instructions, via a visual guide, that allows for learning to occur within 'noobs' .  
            The community is also rather large.  With games of today becoming rather complex, gamers need all the help they can get in defeating certain levels, bosses, goals,etc.  "Squad" and "clan" based connection is an essential element towards accomplishing these gamer goals.  Gamers can meet on GameFAQ's as part of an online community where they support each other and then expand that connection onto all gaming platforms.
           GameFAQ's is the ultimate peer-to-peer, collaborative environment !   With boards directed specifically towards gaming and other boards for other interest, GameFAQ's is a great example of how society is now conducting modern collaberative learning amongst ourselves.